20 Refreshing Healthy Keto Smoothies Under 7g Net Carbs
Losing weight on the keto diet is made easier with simple low carb smoothies you can make easily and drink on the go. These keto smoothies are very low carb and mostly high fat, and therefore compliant with a ketogenic diet.
They are the kinds of smoothies any member of the family would enjoy even if they're not on a ketogenic diet. It's super healthy, energizing and refreshing especially on a hot day during summer.
All drinks within this roundup are below 7g net carbs per serve so that you don't use up too many carbs in one drink. And so that you can easily reach and stay in ketosis for maximum weight loss.
You will find the net carb count for each recipe next to the name of the smoothie, and you may click on the source link below the image to get the full recipe.
Are you ready to burn fat while enjoying delicious smoothies that are convenient to whip up in minutes?
I'm sure that's why you're here. So go ahead and browse, and enjoy your low carb high fat smoothie sooner rather than later!
This post contains affiliate links. See full disclosure policy here.
20 Refreshing Healthy Keto Smoothies Under 7g Net Carbs
Stuck trying to plan your Keto holiday menu and not sure where to start? I highly recommend The Keto Holiday Cookbook.
The Keto Holiday Cookbook is by far the best (and cheapest) way to get all the keto-version of delicious holiday meals to keep you on track these holidays. <<Click here to get instant access to The Keto Holiday Cookbook now.>>
The Keto Holiday Cookbook menu includes:
>30+ full classic holiday recipes made keto
>Appies, starters, sides, entrees, desserts, and more
>Shopping lists for your perfect event!
>Low-FODMAP, nut-, egg-, and nightshade-free options
>Standard and metric measurements, and so much more!
Low Carb Green Smoothie Bowl (5g Net Carb)
Source: Wholesome Yum
Low Carb Pumpkin Smoothie (5g Net Carb)
Source: Up Late Anyway 
Get Your Body Into Ketosis Faster – Try Perfect Keto
Vanilla Mint Matcha Smoothie (5.6g Net Carb)
Source: My Life Cookbook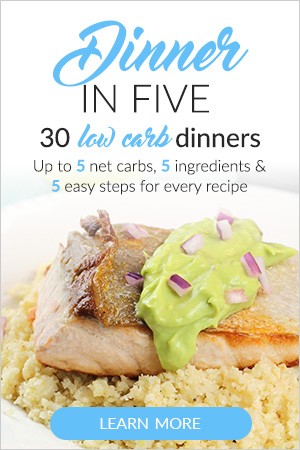 Buy the Ninja Professional Blender on Amazon
Low Carb Avocado Smoothie(6g Net Carb)
Source: Essential Keto